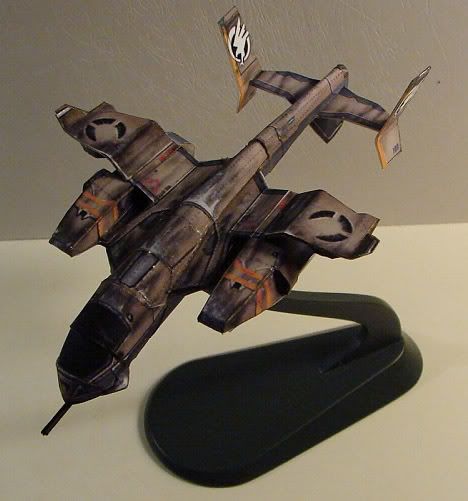 This template was designed by Skip, also know as "skupilkinson" from the Zealot forums. And the picture shows a small scale build of it by "nothing", also from Zealot forums.

Download:
PDO: Box.net : Mediafire
PDF: Box.net : Mediafire

Uploaded the PDF, but you would still need the PDO for directions to building it.

To see more of nothing's works on the models on this site click here. You would need to sign up at the Zealot forums to see all the picture.

Thanks again to Skip for this template.